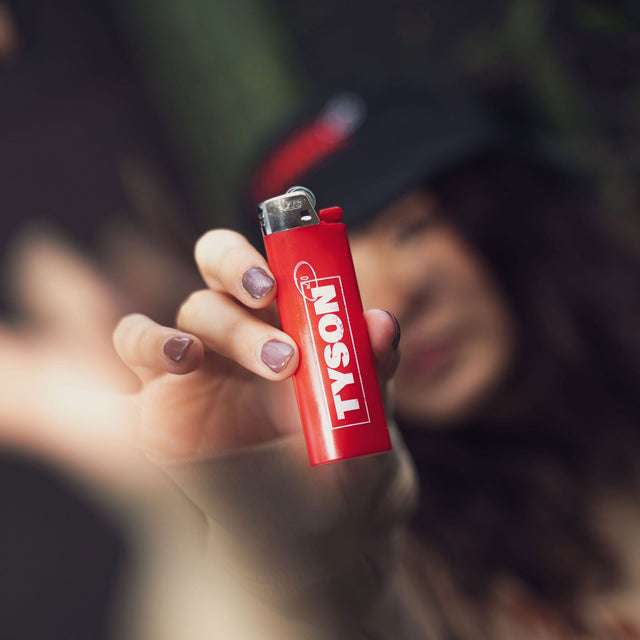 TYSON 2.0 Lighter Pack (3pk)
TYSON 2.0 Lighter Pack (3pk)
Enjoy your TYSON 2.0 in style with your go-to lighters
. Essential add into to your collection. 
Complete with a picture of The Champ and TYSON 2.0 branding. 
Grind away and enjoy the day.
THIS ITEM REQUIRES UP TO 1-2 BUSINESS DAYS FOR ORDER PROCESSING AND AN ADDITIONAL 1-2 BUSINESS DAYS FOR FULFILLMENT! PLEASE BE PATIENT AND EMAIL  SHIPPING@TYSON20.COM IF YOU HAVE ANY QUESTIONS!