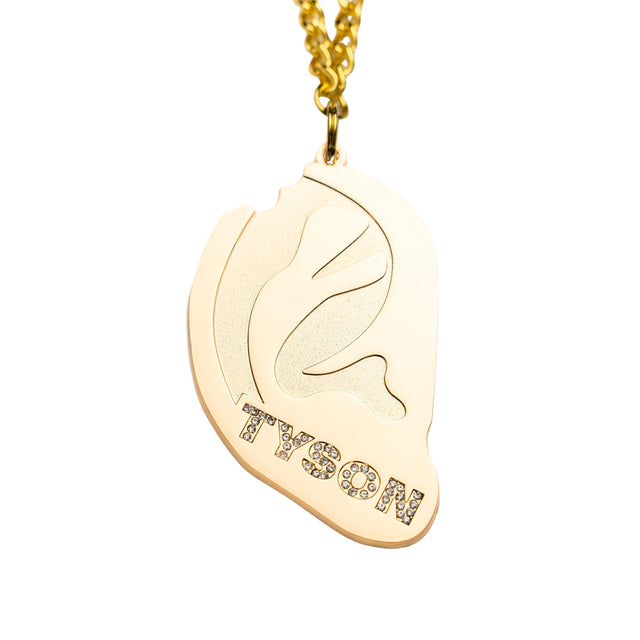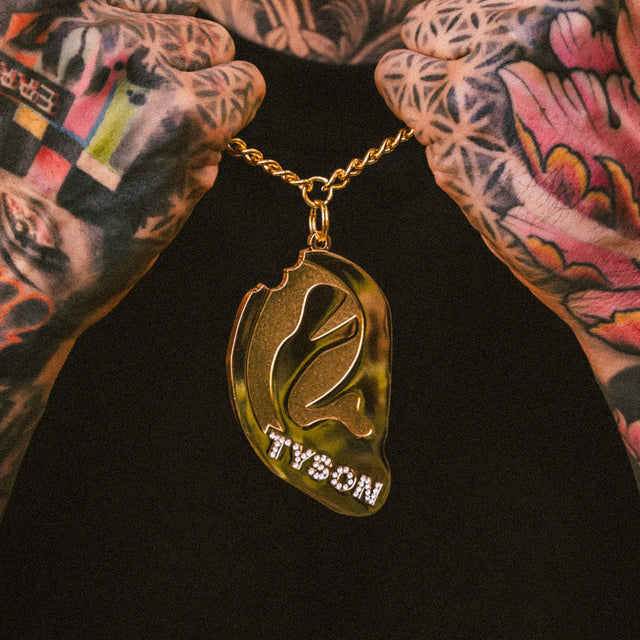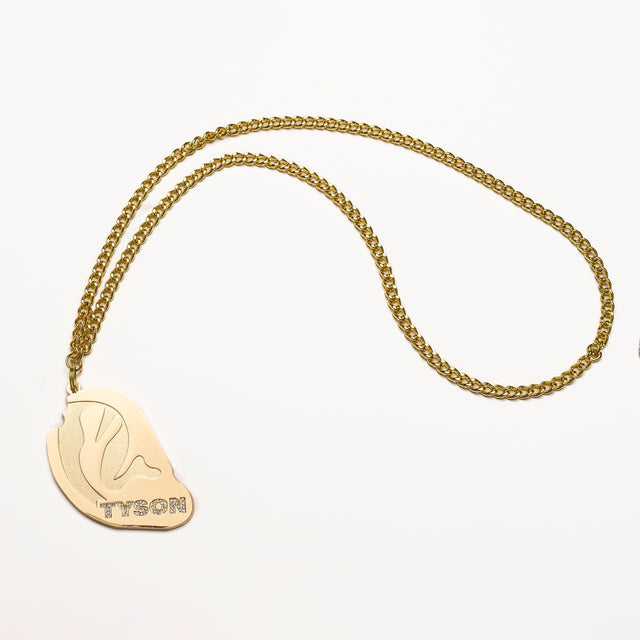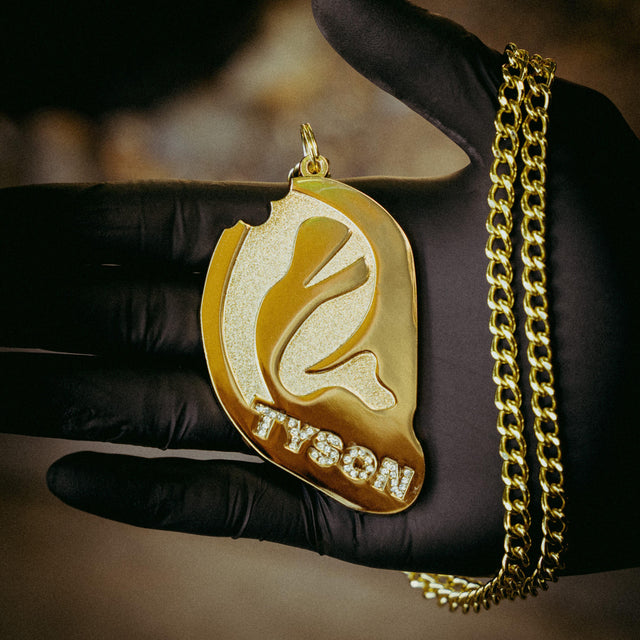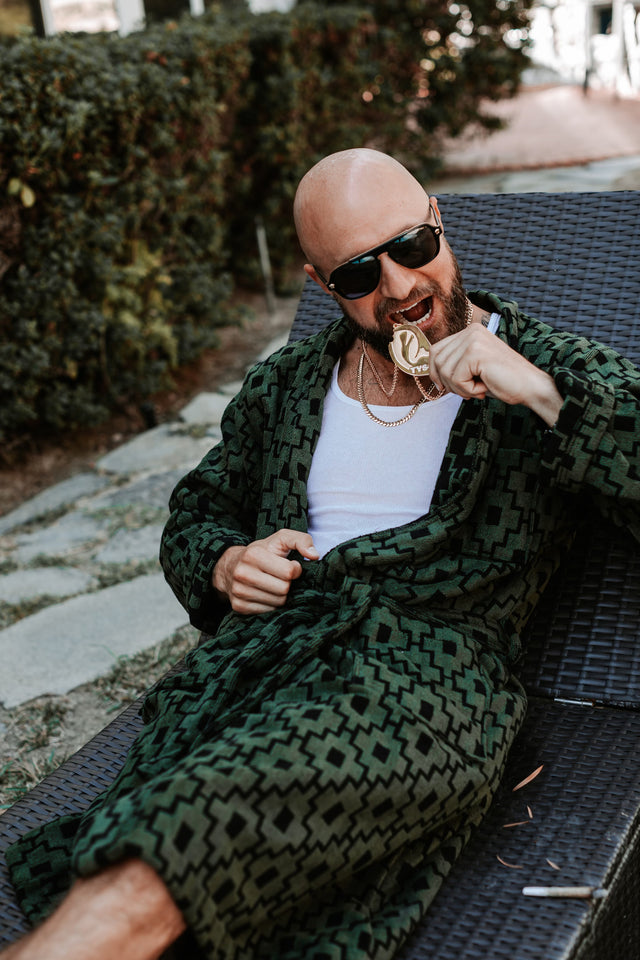 TYSON 2.0 Custom Ear Chain
Yes, you heard correctly. The Custom TYSON 2.0 Ear Chain has arrived. This gold-colored chain will win the judges over and is a surefire hit for Tyson fans.
Bite off one for yourself and enjoy the extra attention.
THIS ITEM REQUIRES UP TO 1-2 BUSINESS DAYS FOR ORDER PROCESSING AND AN ADDITIONAL 1-2 BUSINESS DAYS FOR FULFILLMENT! PLEASE BE PATIENT AND EMAIL   SHIPPING@TYSON20.COM IF YOU HAVE ANY QUESTIONS!